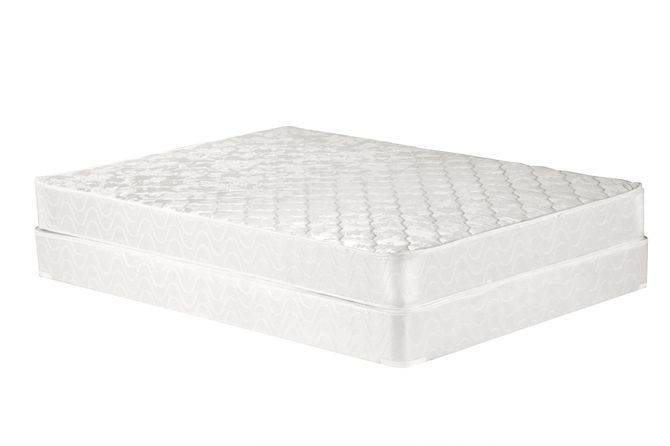 Orthopedic
Our least expensive item and one of the best we carry. This mattress is both inexpensive and comfortable for anyone.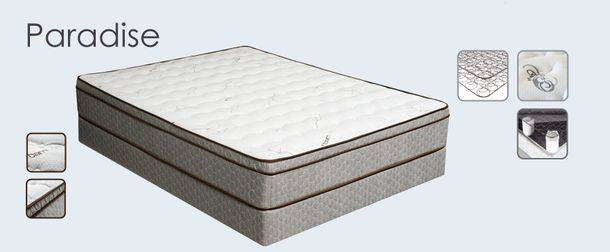 Paradise box pillow top Simplicity Collection mattress includes great components you expect from more expensive sets. Starting from the Rayon Bamboo Stretch Knit Fabric to the stucco multi-needle quilted border, this Paradise set looks as good as it feels. Multi layer comfort layers with the high profile Bonnel Innerspring, the Paradise set will give you time to unwind until your next vacation. The Leggett & Platt U-Guard provides proper edge support, giving you more corner to corner stretch space. Comfort level: Medium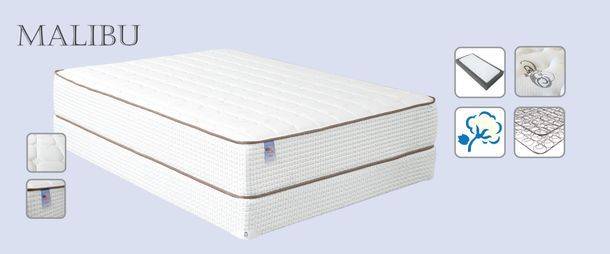 Malibu Tight Top
Sleep Collection
mattress is a luxury firm mattress using a classic 6 turn Bonnel Innerspring Unit. The heavy duty compressed cotton upholstery pads are used to bring support and flexible comfort. The foam encasing allows for more stretch area and edge-to-edge support.
Comfort Level: Luxury Firm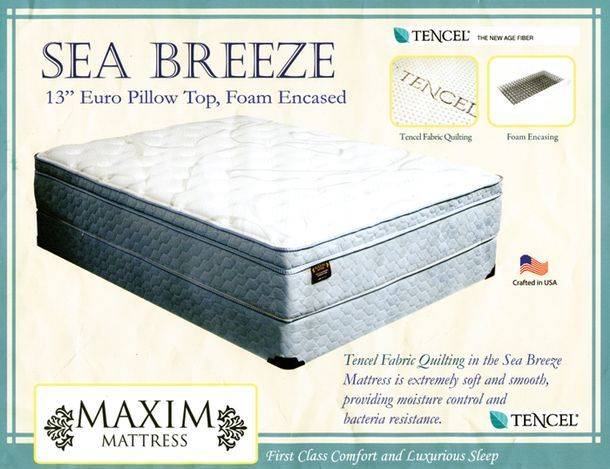 QUILTING:
Tencel Fabric Quilting Multi- Neddle Tack Jump Quilt 5 layer Swirl S Quilting
FOAM:
2" Layered RQ Supersoft Foam Multi Layer HD Polyurethane Foam

.
STITCHING:
1 1/2" Ultra Deluxe Blue Striped Tape with TEX-45 Flameout Firefly Yellow Thread
.
BORDER:
Suede Blue Fabric Polyester Fiberfill Quilt
SAFETY:
Tietix # 1197 FR Cover
EDGE SUPPORT:
360 Foam Edge Support Systen 3.5" of 4 sides edge
INNERSPRING:
Classic 312 Innerspring Bonnel coil ( Knotted coil) Orthopedic Design
COIL COUNTS
:
TWIN- 216 FULL-312 QUEEN- 390 CAL KING- 459
.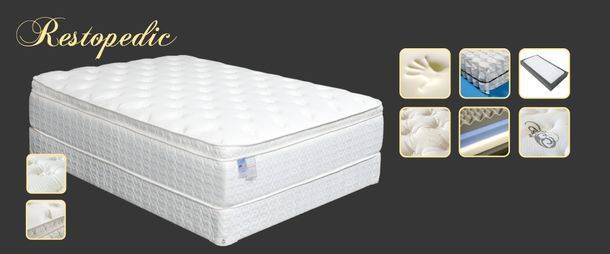 Restopedic is our Ultra Premium Designer Mattress designed especially for luxurious comfort. 2.5" of Visco memory foam with 2" of RQ (rich quilt) provides the ultimate in pillow top plush. The Individual Pocket Coil innerspring system is designed to prevent motion transfer and conform to various body weights for optimal sleeping. The Foam Encasement Edge Support provides edge to edge support, maximizing sleeping area. Comfort Level: Ultra Soft Plush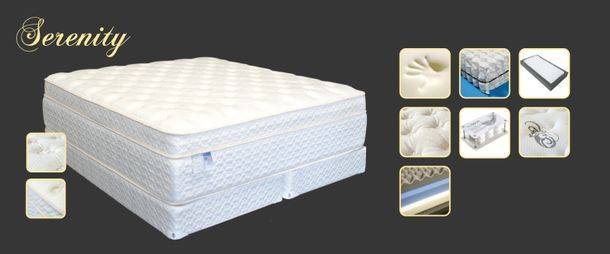 Serenity Mattress is a luxurious Ultra Premium Designer Mattress using the latest Softech Technology and Pocket Coil over Pocket Coil System that minimizes motion transfer. Each pocket coil instantly adjusts to your sleep movements and the natural contour of your body giving your body full support and comfort. Utilizing the most advanced mattress features, the Serenity Mattress also uses Memory Foam to contour and form to your body, and Foam Encasement Edge Support to maximize sleeping area. Comfort Level: Super Ultra Plush.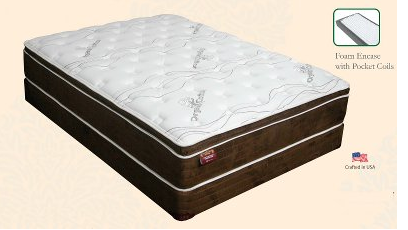 Natural Sierra
This mattress set will have you well rested for the next day. This mattress comfort levels are luxury firm. It isn't too firm neither is it medium soft. It is a nice comfort of both. Comfort Level: Luxury Firm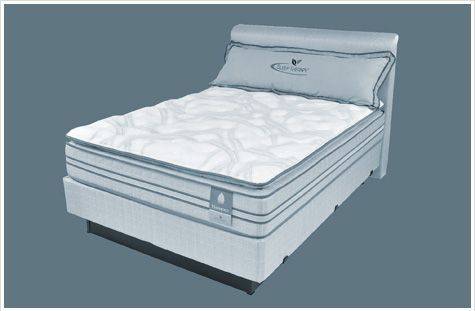 Harmony Pillow-Top
This mattress comes from Sleep Therapy. Comfor Level: Plush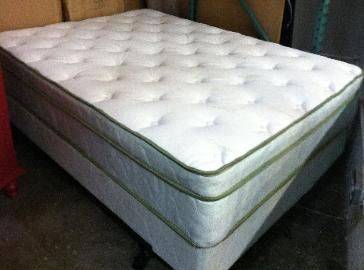 Laguna
The Laguna is a pillow-top mattress built for comfort. With the cushion top and innerspring, it is designed to make you feel comfort in a whole new way. Sleep won't be very far when you lay on this bedfort Level: Plush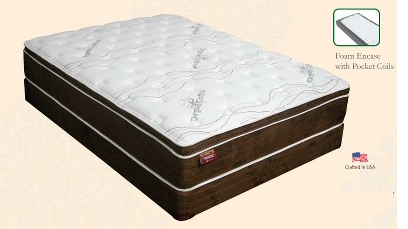 Natural Sierra #1
Comfort Level: Luxury Firm

A Maxim Product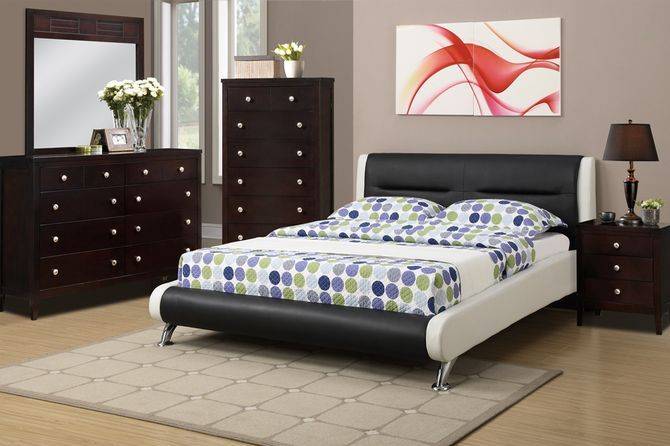 Master Bed Set
Queen Complete Bed Set: $819.95
Full Complete Bed Set: $789.95
Queen Bed
(Poundex F9248Q): $259.95
Full Bed
(Poundex F9248F): $249.95
Nightstand
(Poundex F4771): $89.95
Mirror
(Poundex F4772): $59.95
Dresser
(Poundex F4773): $254.95
Chest
(Poundex F4774): $169.95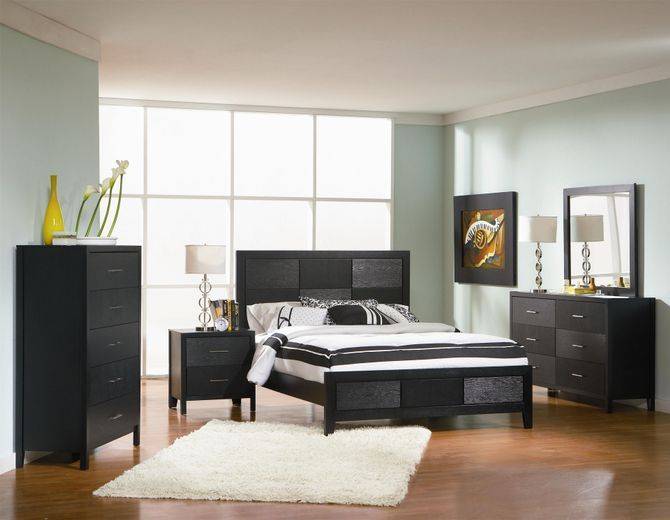 Master Bed Set

King Eastern: $1449.95
King Western: $1449.95
Queen Bed Set: $1339.95
Eastern King
(Coaster 201651KE): $364.95
Western King
(Coaster 201651KW): $364.95
Queen
(Coaster 201651Q): $249.95
Mirror
(Coaster 201654): $69.95
Chest
(Coaster 201655): $289.95
Night Stand
(Coaster 201652): $119.95
Dresser
(Coaster 201653): $319.95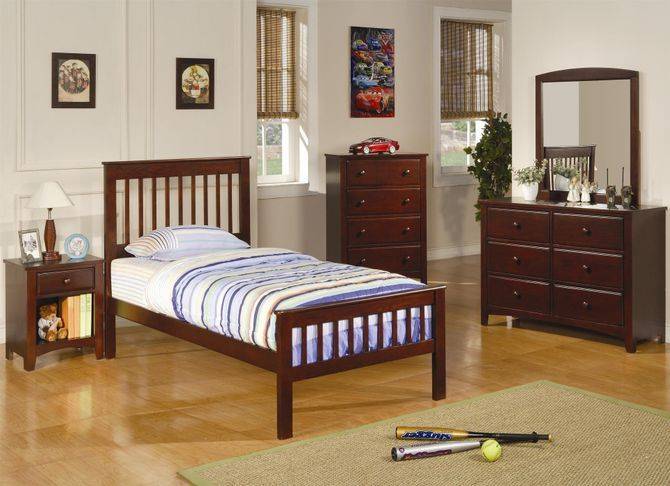 Youth Bunk Bed Sets
Twin Bed Set: $569.95
Night Stand
(Coaster 400292): $99.95
Dresser
(Coaster 400293): $269.95
Mirror
(Coaster 400294): $69.95
Chest
(Coaster 400295): $239.95
Twin
(Coaster 400290T): $139.95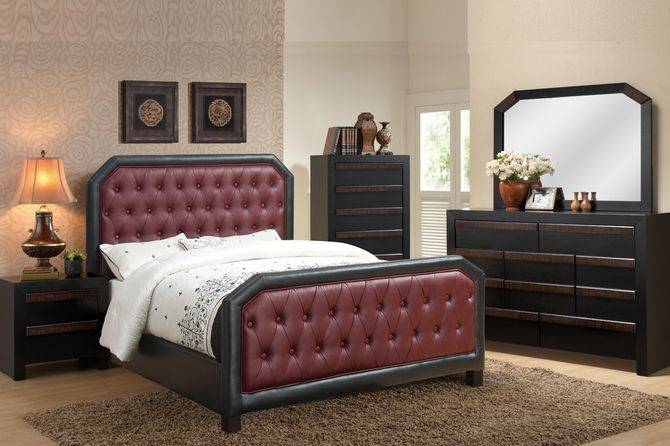 Master Bed Set

Queen: $609.95
Queen Bed:
(Poundex F9267): $279.95
Night Stand
(Poundex F4721): $89.95
Mirror
(Poundex F4722): $69.95
Dresser
(Poundex F4723): $279.95
Chest
(Poundex F4724): $209.95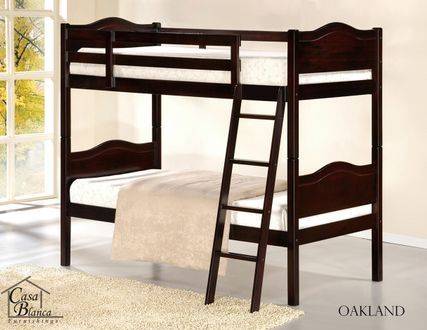 Bunk Bed Frame (Casablanca; Oakland):
$279.95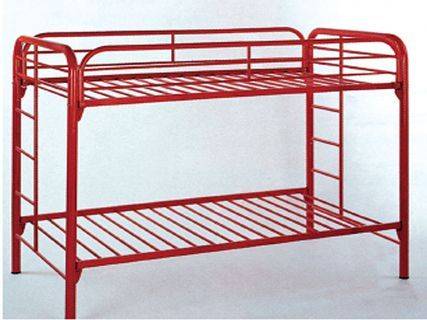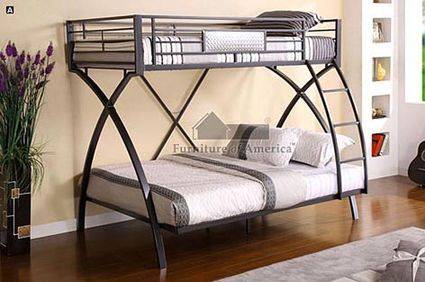 Apollo II
(Import Direct CM-BK1029)
$374.95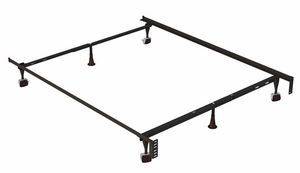 TWIN MATTRESS FRAME
$29.95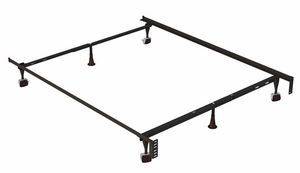 FULL MATTRESS FRAME
$34.95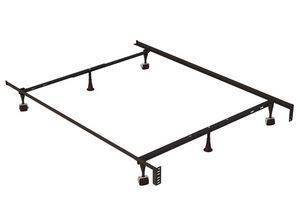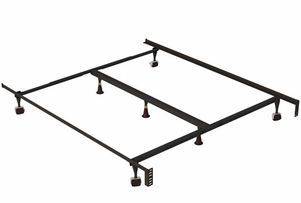 KING/ CALKING/ EASTERNKING
$59.95